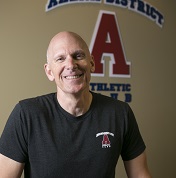 May 18, 2023
KOMEN COLUMBUS RACE FOR THE CURE | Saturday, May 20, 2023
The 2023 Komen Columbus Race for the Cure supporting breast cancer research and awareness will be held Saturday, May 20 at North Bank Park in downtown Columbus. The start and finish portions of the 3.1-mile race event will occur along Spring St. at McFerson Commons and a post-race celebration will be held at North Bank Park.
To accommodate the estimated 10,000 participants, rolling street closures are expected along the course as the race progresses. Temporary street closures are expected in and around the Arena District beginning Friday, May 19 for event setup, specifically:
Partial lane closures on Friday, May 19 beginning at 9:00 a.m. and reopening by 12:00 p.m. Friday, including Long St., Spring St., and Neil Ave.
Saturday, May 20 beginning at 6:00 a.m. and reopening by 12:00 p.m. Saturday:
Long St. between Hocking St. and Marconi Blvd.
Spring St. between Hocking St. and West St.
Neil Ave. between New Public Ln. and Long St.
Cozzins St. and Hanover St. between Nationwide Blvd. and Long St.
Note: Access to the Front Street Parking Garage may be temporarily limited as participants pass through the area. Parking staff will be onsite to accommodate monthly parkers arriving during the event. Access to the Neil Ave. Garage and North Bank Condos parking will remain open.
Visit the event website for more information and view the course map for your planning purposes.