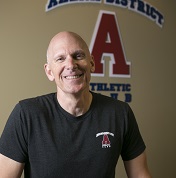 Oct 03, 2014
more Cardio Fun Facts
At the Arena District Athletic Club members love their cardio!   On a treadmill, elliptical, Spin Class or one of our numerous group fitness class there are plenty of options to get your cardio fix.
  In my last blog I pointed out how cardio alone is not an effective form of exercise to promote weight loss.  Now I am not anti cardio, so if you enjoy it by all means cardio on but if you have specific body shaping goals, and for overall conditioning, circuit training is the way to go!!  
Here are some facts to help you make your cardiovascular training more efficient and effective!
Cardio Fun Facts