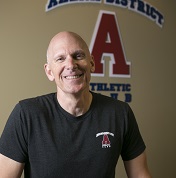 Feb 08, 2023
Boot Camp Wednesdays
with Lara
11:45 am – 12:30 pm
Blast your fitness level in this challenging class designed to push you while having fun. Be prepared to sweat, breathe hard & get fit.
This total body workout is high-energy training designed to improve strength, athletic performance and cardio vascular conditioning using full body movements to burn calories and reduce body fat. Cool down and stretching will be included.
Challenging for all fitness levels.
Free for Members
Non-Members $15