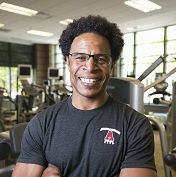 Jun 12, 2018
What Should You Expect at Your First Thai Massage Session?
Whether you're a massage enthusiast or a first-timer, the first appointment for a Thai massage can cause some level of anxiety. Fortunately, knowledge has a way of dispelling anxiety. The more you know about what to expect at your appointment, the better. So, what should you expect at your first Thai massage session?
Is Thai Massage Strenuous?
The Thai massage process is a flexible discipline. It combines different massage and yoga positioning techniques. It can be adapted to meet any client's needs. You can also choose the level of pressure that you would like to have applied during the therapy, which gives you more control over the process. If you're shy about expressing your preferences, rest assured that your therapist will be observing your reaction so  pressure can be adjusted as needed.
Should I Show Up Early?
Massage therapy doesn't require that you show up an hour before your appointment, but it is wise to come in a little early. A few moments time to change clothes or to relax – something that can be extremely important if you've had a busy or stressful day.
What Should I Wear?
Unlike some types of massage, Thai massage is performed through the clothing. It's wise to wear something loose-fitting and comfortable, or items that stretch with you.
What If I Show Up in Pain?
It's not uncommon for clients to show up with various aches or pains. Indeed, Thai massage is helpful in alleviating that discomfort. It is important for you tell your therapist about any existing pain. This allows your therapy to be properly adjusted to avoid those areas or address the pain directly.
What Happens During My Massage?
Unlike most massage types, Thai massage is performed not on a table but on a floor mat. That enables the therapist to  manually manipulate muscles and joints while helping the client with yoga positions. Your therapist will focus on every area of your body, using point pressure, stretching techniques, and yoga. He or she will apply these techniques using the hands, feet, knees or elbows, depending on the need and desired effect.
After you're done, you'll need to drink plenty of fluids to replace those that are lost during the therapy. You may also feel a little fatigued, but you'll be re-energized, revitalized, and refreshed at the same time.
Article by: Tiffany Beauty Spa
The Arena District Athletic Club is more than just a gym, it's a premier fitness facility located in the heart of the Arena District in downtown Columbus. We provide convenience and quality, featuring top-of-the-line equipment, top-notch personal trainers, spa-like locker rooms and a wide variety of free group fitness classes daily including Cardio, Spinning, Barre Fusion, Yoga, Boot Camp and more. We offer free 2-hour parking and convenient contract-free memberships, to fit your healthy lifestyle needs. Don't just join, belong.