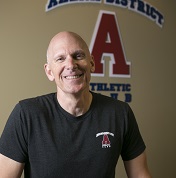 Aug 26, 2021
Group Fitness Classes
Group fitness classes are back at the Arena District Athletic Club! Our classes are structured to challenge you at any fitness level, from low-impact options to recommendations that raise the intensity of your workout. All of our fitness classes are held at the Arena District Athletic Club.
All attendees must secure a spot by

signing up at least 12 hours prior to class time

either through the

scheduling page online

or the ADAC mobile app. Select your device:

 

Apple

|

Android.

ADAC reserves the right to cancel classes that do not meet the minimum attendance requirements of 5 participants.

Group fitness classes are

included at no additional cost to

ADAC members.

Non-members may sign up for group classes (a $15 guest fee will apply).