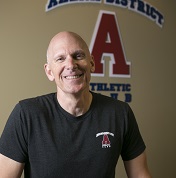 Apr 28, 2017
Thai Yoga Massage with Charles
Thai Yoga Massage
is an ancient healing modality developed in India, influenced by much of Asia and popularized in Thailand. This type of yoga massage uses limb manipulation, stretching and meridian line pressure techniques to facilitate deep relaxation and relief. I use hands, forearms, elbows, knees and feet to leverage weight, apply pressure and release tension. A session will typically begin laying face up, and then you'll be pressed, folded, rolled, and stretched into various reclined and seated positions in a rhythmic and relaxing flow.
 Like good nutrition, Thai Yoga Massage is excellent preventative care and maintenance for your body. It enhances circulation of blood and lymph, aids digestion, invigorates the nervous system, enhances elimination systems, relieves pain and muscle tension, and facilitates deep relaxation. It can be particularly beneficial for sufferers of chronic conditions (migraines, arthritis, inflammatory disorders, back pain and stiffness, etc.).
To schedule your appointment contact Charles Gibson
Phone: 614.361.9618 cell
Email: gibby@arenaathletic.com
Charles Gibson is a certified Thai yoga massage practitioner and has been a fitness professional for over 18 years. He was first introduced to this form of bodywork 8 years ago.  
The Arena District Athletic Club is more than just a gym, it's a premier fitness facility located in the heart of the Arena District in downtown Columbus. We provide convenience and quality, featuring top-of-the-line equipment, top-notch personal trainers, spa-like locker rooms and a wide variety of free group fitness classes daily including Cardio, Spinning, Barre Fusion, Yoga, Boot Camp and more. We offer free 2-hour parking and convenient contract-free memberships, to fit your healthy lifestyle needs. Don't just join, belong