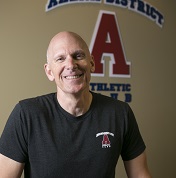 Dec 31, 2019
Welcome to Wellness – Member Success Program
Let us help you start reaching your goals!
This complimentary two-session program is designed to help get you started and keep you successful! You will receive two 30-minute complimentary appointments with a Wellness staff member. New members can choose from a combination of personal training, private yoga instruction or health coach.
Personal Training
Working with a personal trainer is a great way to improve your workout and get better results. Work with a certified personal trainer to set and reach your fitness goals.
Private Yoga
A completely personalized experience that suits your unique body, lifestyle, preferences and goals.
Health Coaching
With commitment and dedication, together we will work to maximize your energy levels, improve quality of sleep, understand and reduce cravings and more.
---
Schedule your Welcome to Wellness, or personal training sessions.
*Welcome to Wellness is available to first time users only during the first 30 days of membership. Please indicate what type of training appointment you would prefer and the days and times you are available.   Programs are subject to wellness staff's availability.  All appointments require a 24 hour cancellation notice otherwise you  may forfeit your appointment  Programs are subject to  change without notice.